Dollars and Sins Previews
Tue 5 Jan 2016
I hope everyone had great holidays!
A teaser from the teasers is attached. :) Over the holidays I worked some on the "Dollars and Sins" preview, where the pretty lady attached plays Madolyn Caldwell, our hero's stepmom.
I'm aiming to release the preview's first part (PG-rated but sexy, at 31 graphic/illustrated pages now and heading toward about 40 pages) in the next 2-3 weeks. Then the second half of the previews (R-rated and probably 30-some pages) by the first part of February, in the activity feed, just for patrons (as a thank you for your support!).
Fugue

Weekend Peek
Fri 8 Jan 2016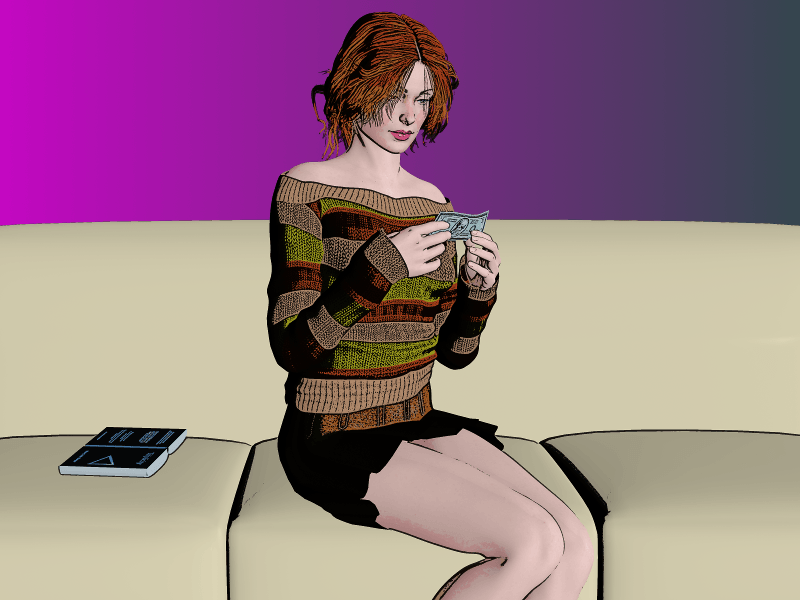 Having fun working on the images for the Dollars and Sins preview, and just thought you guys could use a peek …

Dollars and Sins, Preview part 1
Wed 13 Jan 2016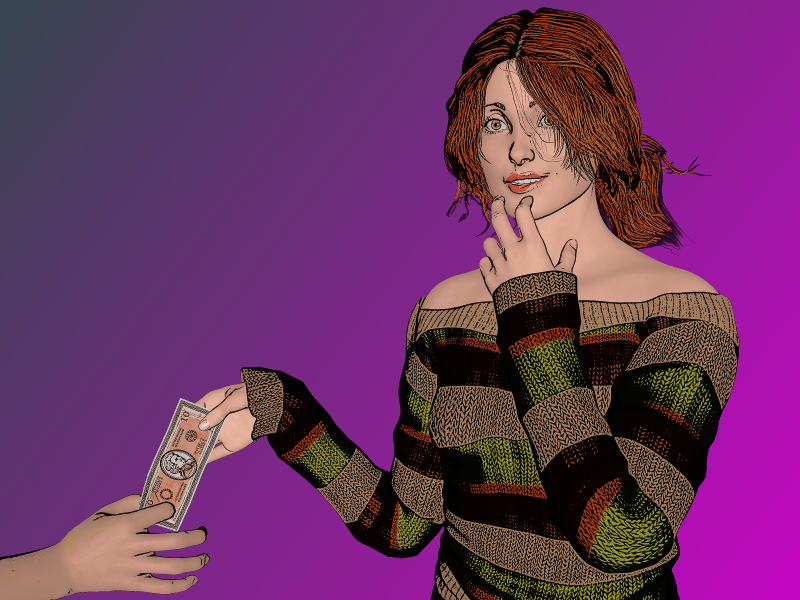 Boy, did I say 31 pages heading toward 40? Wow, did I miss that. Try: heading for almost 100 pages.
But these aren't text pages, these are iStory pages, which means just a few sentences per page. Plus images. And a story takes what a story takes to tell it.
If I spent the next three months, rereading it every few days and tightening it up, I could probably shrink it 10% and have a slightly crisper story; but that's a project for another day, because right now I want to continue to the 2nd part of the previews, where things get sexier. The 2nd part will definitely not be sexy-but-PG-rated like this first part.
Still, I've got a way to go to start estimating these things better …
Anyway, the iStory is at this URL:
Dollars and Sins, plain-text chap. 1 (and Preview 2)
Tue 19 Jan 2016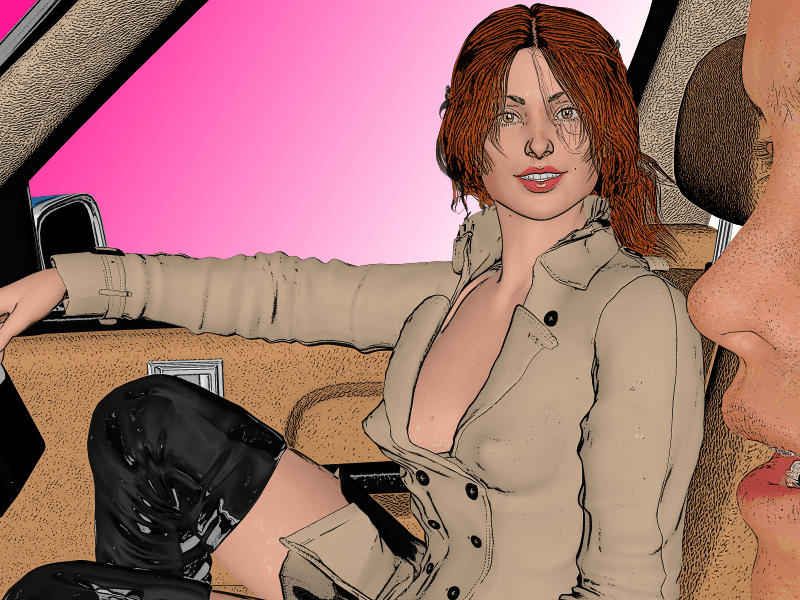 If you're interested in the plain-text version of Dollars and Sins, chapter 1 is up at Literotica here:
https://www.literotica.com/s/dollars-and-sins-ch-01
. I'll probably publish it at EMCSA too, but wanted to try posting a couple images at Literotica in addition to the text story.
On the graphic side of Dollars and Sins, I'm actually making better progress on the Dollars and Sins graphic preview 2 than I expected. My mundane job has been a little light this week and last, so you guys benefit from that.
AND I'm actually having to hunt through the D&S images to find something acceptable for my blog site and Patreon and the image attached (I try to keep both those sites sexy but PG-rated). Our hero Rob told Madolyn that she had to spend her time around the house naked for him in order to earn that next dollar - and boy DID she! The little minx is naked in almost every image of Preview 2! I can't do anything with her! The clothes just refuse to go on her now :)
If it keeps on at this pace, I should be able to release Preview 2 in the next week to ten days. It'll be a "thank you!" to full ($10+) patrons since your support helps so much.
I'll keep you all apprised of progress.
Live well, Fugue